furniture Store & showroom
See, Feel & Experience Fine Furniture
PTS Furniture Store and Gallery Showroom offers the highest-quality furniture available.  For decades we've carried renowned furniture brands like Stickley, Stressless, Hancock & Moore, Trend Manor, Canadel and Sam Moore along with other high-quality furniture manufacturer brands.  We provide quality furniture and in-house design services throughout communities including Santa Barbara, Camarillo, Thousand Oaks, Westlake Village, Agoura Hills, Malibu and Los Angeles.
Your furniture is part of your life and family.  Invest and live in the comfort and quality of fine furniture Visit our showroom and see, feel and experience your furniture before you invest.  Know it'll be a great relationship, so you can invest in your future with certainty.

SAVE BIG WITH THESE TWO LIMITED-TIME OFFERS From now until March 9, we're giving you two ways to save hundreds on Stressless® seating! Get a leather upgrade for FREE, going from fabric to leather or from one grade of leather to a higher grade. Or, save $300 on one of our best-selling recliners, the Stressless® Sunrise in all Paloma leather colors.* Stressless® offers five types of leather, all purchased from the finest tanneries in the world. The Stressless® Sunrise features a classic design and multiple innovative comfort technologies not available in any other recliner. It's time to relax and recharge. It's time for Stressless®. *Exclusions apply. Participating dealers only. See store for details. Valid until March 9.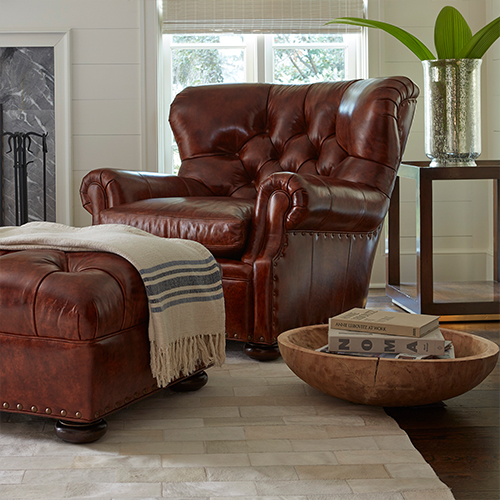 Brilliant Furniture Craftsmanship
Quality matters. It matters to you, and it matters to us. 
PTS Furniture has sought out, and represents some of the most distinguished manufacturers of fine furniture.  We look to style, superior construction, fine upholstery, leather craftsmanship and the finest woods in selecting our furniture manufacturers. We represent furniture from highly credible companies like Stickley, Hancock & Moore, Stressless, Miles Talbott, Copeland and Trend Manor among others. Please click the link below for a complete list of our manufacturers and links to  their furniture design work.
In-House furniture designers
It's Personal – A tailored experience
Sometimes we like to shop alone.  At PTS Furniture, you're welcome to do just that. On other occasions however, professional guidance helps us get to the best result, with less fuss, and faster.  PTS furniture designers are here to do just that.  Our design professionals have decades of experience, and they are ready to assist you.
Tell Us How You Heard About PTS...
And be entered in a drawing for a $25 Starbucks© giftcard.
From time to time you may receive PTS Furniture e-mails
250 Conejo Ridge Avenue, Thousand Oaks CA 91361 (805) 496-4804