Save With Instant
Rebates on Stressless®
Take advantage of instant savings on Stressless® Furniture & Accessories
Save With Instant Rebates on Stressless®.
Take advantage of instant savings on Stressless® Furniture & Accessories
Browse the Stressless Line
Explore Stressless Catalogs Online
Shop Stressless Furnishings
PTS Furniture is currently taking orders.  Just get in touch and we'll place your order.
For placing orders, please have:
If you would like a bit of designer collaboration, we're here to help.
Click to schedule an appointment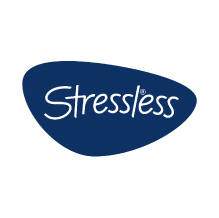 For decades Stressless Furniture has been committed to our comfort philosophy while continuously refining and improving every detail. Stressless Furniture continues our pursuit of perfecting the ultimate seating comfort of Stressless recliners and sofas today.
The innovation of the Stressless Plus™ System is integrated into our line of Stressless Furniture chairs, loveseats and sofas. Offered in both high- and low-back sofas, Stressless Furniture offers individual adjustment of each seat for a personalized comfort. Look for the Stressless Furniture logo for authenticity to ensure you are getting the best from The Innovators of Comfort. ™
Click link above to visit.
Business Hours
Monday-Saturday:
10:00 AM – 4:00 PM
Sunday:
12:00 PM – 4:00 PM
Our showroom is open, and we hope to see you soon.  Please stop by.
Of course we're adhering to local guidelines concerning safety.  If you don't happen to have a face mask, we can provide you with a new one when you arrive.

Monday-Saturday 10-4 pm. Sundays 12-4 pm.
PTS Furniture has implemented and maintains all recommended Federal and State COVID-19 prevention procedures to maintain a healthy and safe showroom.