THERE'S NO COMFORT LIKE STRESSLESS® COMFORT.
Interested in filling an entire room with Stressless® seating for less?
Here's your perfect opportunity – Now Through May 31, 2022

Upgrade your Stressless
®
leather
through May 31
st
–

FREE*
.
Upgrade your Stressless
®
leather through May 31
st
–

FREE*
.
50th ANNIVERSARY STRESSLESS® RETRO ROYAL
Get the new, 50th anniversary, retro Stressless® Royal recliner,
available with the iconic Stressless® Original base.*
Get $300 OFF Stressless® MAX motorized recliners.
Get $300 OFF Stressless® MIKE motorized recliners.
STRESSLESS® DINING CHAIRS
Plus, get $50 off each Stressless® dining chair
with a minimum 4-seat purchase.*
In 1971, in a beautiful Norwegian community surrounded by deep fjords and majestic mountains, Stressless® introduced their very first recliner. Their goal was to give people a place where they could take a break from their stressful lives and recharge their bodies and minds.
Now, more than 50 years later, it's safe to say they succeeded. Stressless® seating, designed with a host of innovative comfort technologies, is now considered the most comfortable seating in the world. Their expanded line of recliners, sofas, office chairs and dining chairs, like their first recliner, provide perfect support while replicating the body's every movement. Add in the ability to select between three recliner sizes, six recliner bases and multiple sofa configurations, and you get seating that fits your body and your home perfectly.
*With a qualifying purchase. See store for details.  Valid April 15 – May 31, 2022.
Browse the Stressless Line
Explore Stressless Catalogs Online
Shop Stressless Furnishings
PTS Furniture is currently taking orders.  Just get in touch and we'll place your order.
For placing orders, please have:
If you would like a bit of designer collaboration, we're here to help.
Click to schedule an appointment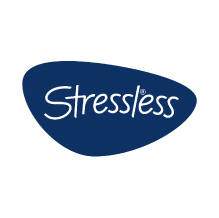 For decades Stressless Furniture has been committed to our comfort philosophy while continuously refining and improving every detail. Stressless Furniture continues our pursuit of perfecting the ultimate seating comfort of Stressless recliners and sofas today.
The innovation of the Stressless Plus™ System is integrated into our line of Stressless Furniture chairs, loveseats and sofas. Offered in both high- and low-back sofas, Stressless Furniture offers individual adjustment of each seat for a personalized comfort. Look for the Stressless Furniture logo for authenticity to ensure you are getting the best from The Innovators of Comfort. ™
Click link above to visit.
Business Hours
Monday-Saturday:
10:00 AM – 4:00 PM
Sunday:
12:00 PM – 4:00 PM
Our showroom is open, and we hope to see you soon.  Please stop by.
Of course we're adhering to local guidelines concerning safety.  If you don't happen to have a face mask, we can provide you with a new one when you arrive.

Visit PTS Furniture During our Spectacular
Memorial Day Sale!!
Discover huge savings on some of your favorite pieces of furniture!! Some items available in stock for immediate delivery! Hurry in and don't miss out on Big Savings!
Monday-Saturday 10-4 pm.
Sundays 12-4 pm.