Beautiful, Soft and Subtle Leather Furniture
Overview of Mission Furniture:
Leather furniture is a luxurious and timeless addition to any home. Leather ages beautifully, developing a rich patina over time. Not only is leather furniture comfortable and stylish, it's also durable and easy to care for. Leather furniture adds a touch of elegance to any room and can be enjoyed for many years to come.
Leather furniture is a great addition to any room. It is comfortable and stylish. Leather furniture is easy to care for and lasts a long time. It is a great investment for your home.
PTS Furniture carries over 20 of most respected manufacturers in leather furniture design.  Click on the manufacturer links to the right.  Or, for a manufacturer preview, browse our Furniture Brands  page to pursue the styles you like.
Leather furniture has a timeless appeal that never goes out of style. The natural beauty of leather ages gracefully, developing a rich patina over time. Leather furniture is also durable and easy to care for, making it a wise investment for your home. When choosing leather furniture, it's important to select a piece that reflects your personal style.
Influential people and companies
The history of leather furniture design is full of iconic names and companies. From the early days of handcrafted furniture to the modern era of mass production, there have been many companies and individuals who have left their mark on the industry.

Leather Furniture Manufacturers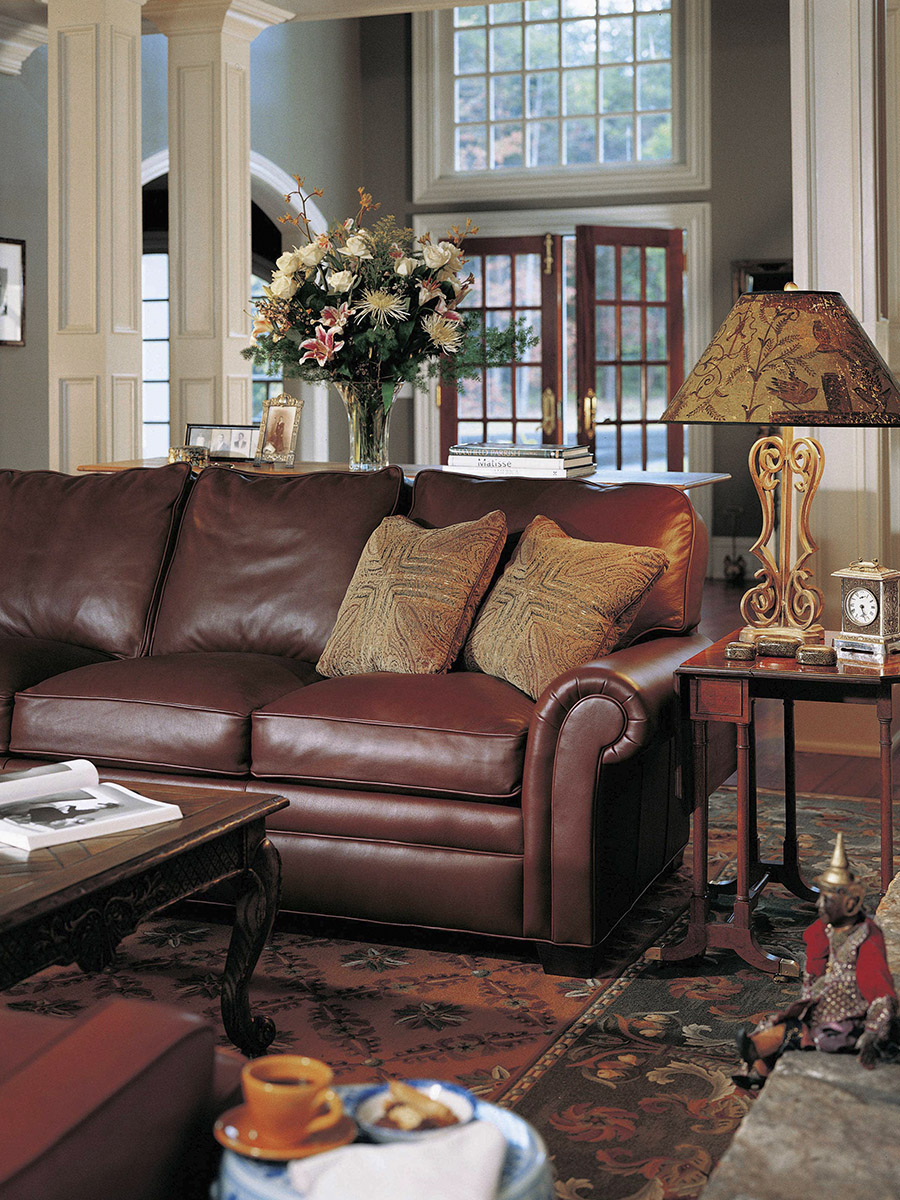 OUR LEATHER FURNITURE MANUFACTURERS
Browse the images below for inspiration.  Explore the manufacturers you like further.  Contact our designers for manufacturer details.