PTS Furniture is currently taking orders.  Just get in touch and we'll place your order.
For placing orders, please have:
If you would like a bit of designer collaboration, we're here to help.
Click to schedule an appointment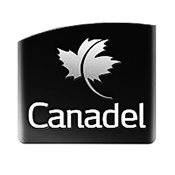 Since 1984, Canadel Furniture has been dedicated to creating uniquely functional, beautifully streamlined, and rigorously executed furniture. We've made features standard, including easily adjustable shelves, fingerprint-proof glass, hidden wheels, flow-through ventilation, and meticulously thought-out cord-management systems. We continue with our ongoing dedication to beautifully practical design.
Click link above to visit.
Business Hours
Monday-Saturday:
10:00 AM – 4:00 PM
Sunday:
12:00 PM – 4:00 PM
Our showroom is open, and we hope to see you soon.  Please stop by.
Of course we're adhering to local guidelines concerning safety.  If you don't happen to have a face mask, we can provide you with a new one when you arrive.
Monday-Saturday 10-4 pm. Sundays 12-4 pm.
PTS Furniture has implemented and maintains all recommended Federal and State COVID-19 prevention procedures to maintain a healthy and safe showroom.