Shop Fusion Design Furnishings
PTS Furniture is currently taking orders.  Just get in touch and we'll place your order.
For placing orders, please have:
If you would like a bit of designer collaboration, we're here to help.
Click to schedule an appointment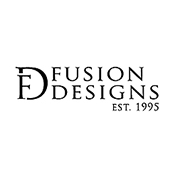 Furniture manufacturing has become such an important piece of the fabric of life among the Amish in northern Indiana, it is hard to remember how different things were less than two decades ago. In the early 1990s, woodworking was mostly a hobby among the Amish. It was something to dabble in after a day's work on the farm or at the RV factory.
At Fusion Designs we place our emphasis on attention to detail. We strive to bring out the natural beauty and character of each piece of wood. As a result, these one-of-a-kind pieces, built with quality workmanship ensure many years of retained beauty and endurance that can be passed on from generation to generation.
Click link above to visit.
Business Hours
Monday-Saturday:
10:00 AM – 4:00 PM
Sunday:
12:00 PM – 4:00 PM
Our showroom is open, and we hope to see you soon.  Please stop by.
Of course we're adhering to local guidelines concerning safety.  If you don't happen to have a face mask, we can provide you with a new one when you arrive.

Monday-Saturday 10-4 pm. Sundays 12-4 pm.
PTS Furniture has implemented and maintains all recommended Federal and State COVID-19 prevention procedures to maintain a healthy and safe showroom.